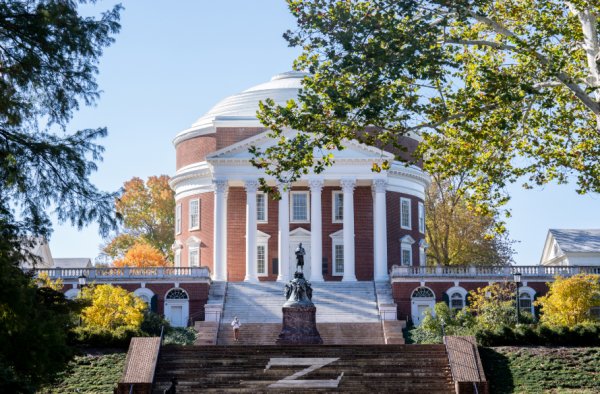 The University of Virginia's Karsh Institute of Democracy is dedicated to a future in which democracy's aspirations and reality are aligned.
We work tirelessly to understand, defend, and invigorate the institutions, practices, and cultural underpinnings that are the foundations of democracy. Through all our work—robust interdisciplinary scholarship, research and teaching, and vibrant programs and partnerships designed to engage the public and influence policy agendas—we are shaping a thriving democratic future.
The Karsh Institute, which includes UVA's Weldon Cooper Center for Public Service and Equity Center, collaborates closely with schools and centers across UVA that also work to advance democracy, including the Center for Politics, the College and Graduate School of Arts & Sciences, the Frank Batten School of Leadership and Public Policy, the Karsh Center for Law and Democracy at the School of Law, and the Miller Center of Public Affairs.
The Home of Democracy
Democracy is based on the belief that people can rule themselves. This conviction has been woven into the fabric of the University of Virginia since Thomas Jefferson founded it in 1819.
"Wherever the people are well informed they can be trusted with their own government." — Thomas Jefferson 
The Karsh Institute is a natural extension of UVA's founding mission to advance knowledge and prepare student leaders for self-governance. As a leading public university with a deep connection to the nation's bold democratic experiment, UVA is uniquely situated to serve as the Karsh Institute's home. 
Meet the Benefactors
UVA Alumni Martha and Bruce Karsh
Long motivated to support education and civil debate on issues of national importance, Martha and Bruce Karsh have grown particularly interested in how higher education is uniquely able to address growing threats to democracy. 
"For a healthy democracy to thrive, its core principles must be studied and understood, and also vigilantly protected." — Martha and Bruce Karsh
Martha, who graduated from UVA's College of Arts & Sciences in 1978 and UVA Law in 1981, is a leader in the nonprofit world and co-manages the Karsh Family Foundation. Bruce, a 1980 UVA Law graduate, is the co-founder and co-chairman of Oaktree Capital Management, a global asset management firm.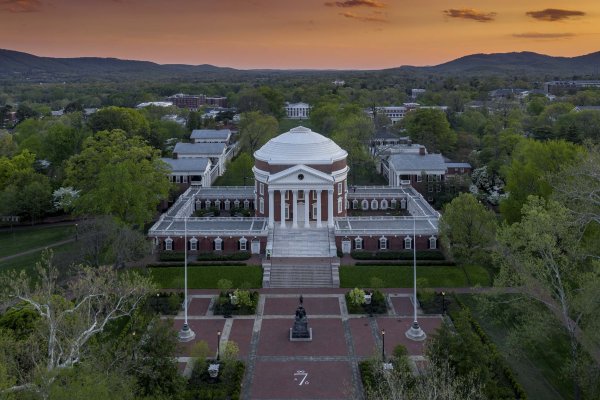 News | June 4, 2021
June 4, 2021
The Institute will build on UVA's expertise in the study of democracy, public policy and leadership and fund construction of a new building for public forums, classes and research.
news.virginia.edu